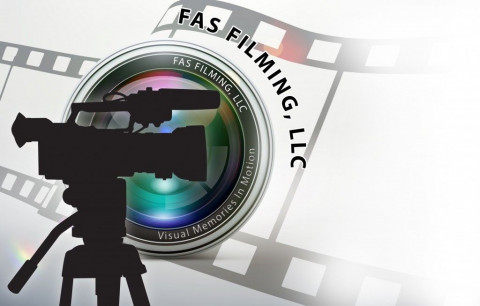 FAS Filming, LLC is a Veteran owned videography and photography Production Company that provides high definition quality videography and photography services
Process strong camera skills with smart phones, consumer, prosumer, Super Clip, Professional, and DLSR cameras.
Proficient in creative production in Adobe Premiere Pro CC, After Effects, Encode and MediaZilla Media delivery system with past experience with Pinnacle and Avid Software.
Project consist of filming and producing Construction Companies demonstration/training videos, Conferences, Lectures, Video for corporate websites, Legal Videography, Dance Competitions, Weddings, Sporting and Lifetime Events.
Past Performance with such customers as; Ascend NAAMBA, TV Worldwide, Harvey Cleary, National Coast Guard Museum Association, Environment Protection Agency, MaxMedia's The Levant Initiative for Global Peace, State of Maryland Women Bar Association, Gore Brothers Court Reporting, World Class Talent, Sheer Talent LTD, Equix Biomechanics, and Capital Challenge. Presently under contract with Miller Brother to filming and produce demonstration/training videos
Specialties
Aerial Videography And Photography
Blu Ray
Business Videos
Cameraman
Church Services & Events
Company And Product Testimonial Videos
Corporate Event Coverage
Corporate Meetings
Corporate Training Videos
Day In The Life Videos
Digital Cinematography
Digital Video Transfer (VHS, Hi8, etc)
Documentary Style Videography
Drone Videography And Photography
Editing Expertise
Extreme Sports Videography
Freelance Videographer
HD Video Shooting, Editing & Production
Highlight Videos For Keynote Speakers
Industrial Corporate Videos
Instructional Videos
Instructional Videos
Interviews
Legal Videography (Demonstrations, Depositions)
Live Concert Videography
Multiple Cameras
Performance & Fine Arts Videography
Personal History Biographies
Photo Video Montages
Photography Services
Post Production
Product Demo Videos
Promo Videos
Safety Training Videos
Seminar Videography
Small Business Videography
Special Event Videography
Sporting Event Videography
Steadicam Equipment
Trade Show Coverage
Video Production
Voice-over Recording
We Upload Your Video To Important Video Platforms Such As Youtub
Wedding Videography
Wedding Videos