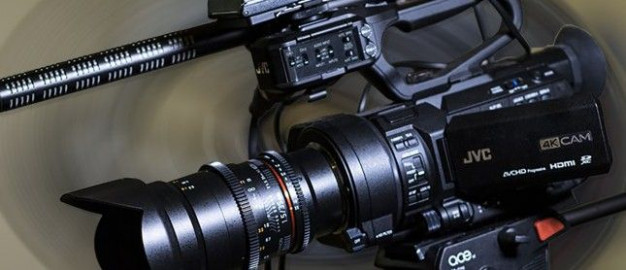 Award winning producer Rob Carroll produces from script to screen. Skills include pre-production, camera operator, audio capture, and lighting. Post production skills: video editing, video graphics and audio engineering.
Specialties
Audio Capture
Audio Post-Production
Blu Ray
Business Videos
Cameraman
Color Grading
Compositing
Concept Video Artist
Corporate Event Coverage
Corporate Training Videos
Digital Cinematography
Digital Video Transfer (VHS, Hi8, etc)
Directing Expertise
Documentary Style Videography
DVD/Blu-Ray Production & Duplication
Editing Expertise
Freelance Videographer
Graphic Design Services
HD Video Shooting, Editing & Production
Industrial Corporate Videos
Instructional Videos
Interviews
Legal Videography (Demonstrations, Depositions)
Logos
Marketing & Promotional Videos
Mixing And Mastering.
Music Video Production
Nature
Performance & Fine Arts Videography
Personal History Biographies
Post Production
Product Demo Videos
Promo Videos
Scriptwriting
Small Business Videography
Special Event Videography
Steadicam Equipment
Trade Show Coverage
Travel Videos
Video Production
We Upload Your Video To Important Video Platforms Such As Youtub
Web, Cable & TV Commercials
Writing & Producing Expertise