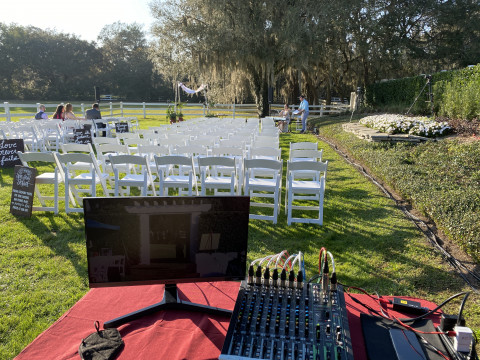 I'm an owner/operator located in the Orlando, FL area. I specialize in Videography and Photography with years of experience. From Live Production Services, Corporate videos, Real Estate, Drone videography/photography, I have competed many projects for my clients. Providing Video, Cameras, Matterport, Webcasting, Audio, Lighting, and Drone services, I can help with your next project.
Specialties
Business Videos
Color Grading
Corporate Event Coverage
Corporate Training Videos
Destination Affairs (On-Location)
Documentary Style Videography
Freelance Videographer
HD Video Shooting, Editing & Production
Higher End Camera, Lighting, and Video Equipment. Sound Systems
Industrial Corporate Videos
Interviews
Legal Videography (Demonstrations, Depositions)
Marketing & Promotional Videos
Matterport for Real Estate.
Performance & Fine Arts Videography
Personal History Biographies
Photography Services
Product Demo Videos
Small Business Videography
Special Event Videography
Steadicam Equipment
Trade Show Coverage
Travel Videos
Video Production
Web Video Production & Streaming
Web, Cable & TV Commercials
Wedding Videography