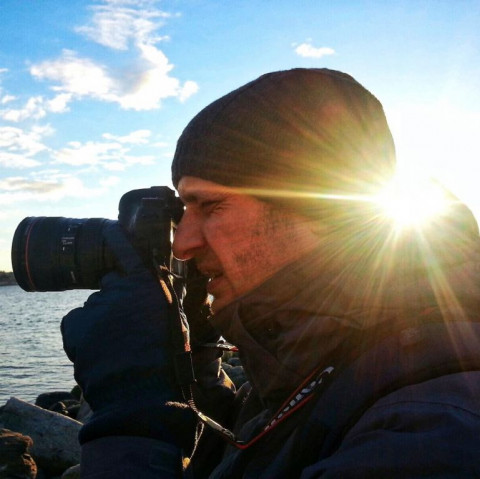 My name is Barry Ford and I have more than ten years of experience in video production ranging from lead editor at North West Cable News to A/V IT Media Manager at Seattle Science Foundation to Editor/Technical Director at Microsoft Learning. Currently I am a commercial producer/editor/videographer at KOMO TV in Seattle, an ABC affiliate. I produce, write, shoot, and edit commercials for broadcast. I also work live news casts and events as a camera operator and help produce annual fund raising telethons for KOMO clients.
I am also an Associate Professor at the Lake Washington Technical Institute, where I teach MMDP170. It is an introduction to After Effects class that I have created to give students a taste of using After Effects in a commercial production environment. They learn basic compositing, chromakeying, motion tracking, and other After Effects skills.
These varied jobs have helped me build a solid skill set in many areas of production. My freelance clients have included Shoreline Community College, Whidbey Island Arts Council plus larger companies including Microsoft, T-Mobile, Starbucks and the reality TV show Iron Chef America.
The project for the Lake Washington School District, "Awareness, Options, Control: Take Control" won regional gold and national bronze awards in the MCA-I.org media competition.
I specialize in event, commercial, promotional, and documentary style productions for broadcast or the web.
Specialties
Business Videos
Cameraman
Corporate Training Videos
Digital Cinematography
Digital Video Transfer (VHS, Hi8, etc)
Documentary Style Videography
DVD/Blu-Ray Production & Duplication
Editing Expertise
Freelance Videographer
HD Video Shooting, Editing & Production
Industrial Corporate Videos
Instructional Videos
Interviews
Marketing & Promotional Videos
Motion Pictures
News Events
Performance & Fine Arts Videography
Personal History Biographies
Photography Services
Post Production
Product Demo Videos
Promo Videos
Small Business Videography
Special Event Videography
Steadicam Equipment
Trade Show Coverage
Travel Videos
Video Production
Web Video Production & Streaming
Web, Cable & TV Commercials