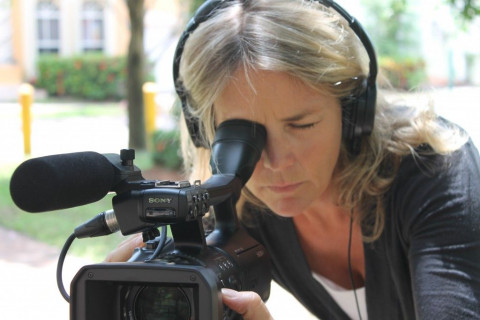 We offer professional Life Story Video production to capture the most meaningful moments in life. CHILDHOOD a film about your child's first years. We help you preserve your memories from childhood through life. Creative director Dorte Abrams is a skilled interviewer with a background in public television and a passion for storytelling.
Newborn Video - CHILDHOOD documentaries - Legacy Video - Video Portraits - Corporate portraits. Life Story Videos - broadcast quality films about your life and your family history. A way to preserve your family legacy for future generations: Anniversary - Retirement - Birthdays - portraits and tributes.
Pixie Productions takes you every step of the way
From scriptwriting to post production. Pixie Productions will give you visual storytelling and high quality videography that fits your budget and get your message across.
Specialties
Anniversaries
Broadcast Quality
College Recruiting Video
College Recruiting Videos
Corporate Event Coverage
Dance Recitals
Day In The Life Videos
Documentary Style Videography
Editing Expertise
Engagement Sessions
Family Histories
Freelance Videographer
Graduation Videography
HD Video Shooting, Editing & Production
Industrial Corporate Videos
Interviews
Legacy Video. Family Video Documentary. Portraits And Tributes.
Legal Videography (Demonstrations, Depositions)
Memorial Video
Memories & Stories
Newborn Video
Non-profit Video Production
Performance & Fine Arts Videography
Personal History Biographies
Post Production
Real Estate Home Video & Virtual Tours
Scriptwriting
Tennis Recruiting Video
Video Biographies
Video Production
Writing & Producing Expertise