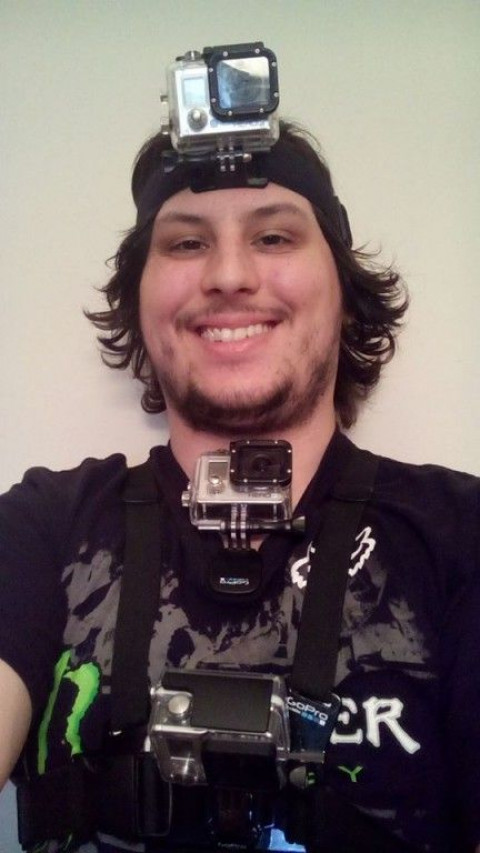 I am a Videographer and Editor, I attended Loyalist College for Television And New Media Productions.
I started Provisional Productions to films local Musicians in Ontario, but since then I have filmed a few different types of projects. I started off filming Musicians on my Sony Handicam, though I would have a Secondary Cameraman from time to time. I eventually got 2 Go Pros in which I would have set up on a Guitar, Microphone, or by the Drums. I would also Film Interviews with the Bands after the Shows, Edit Promotional Videos for upcoming Shows or Cideos to be released, as well as Edited, Filmed and Directed my first music video.
While still in College, I worked as a Camera Operator in my News and Series Classes, How To Projects, Camera and Lighting Assignments, Director Of Photography for a Fake Teaser, and I even Filmed as Camera 1 and 3 for the Loyalist Produced Series Chef Class.
Other Projects I have worked on include; Filmed two Weddings, A Wedding Proposal, Camera Assistant at the Rally Of The Tall Pines, Camera Operator at a Toronto Marlies Pre-Season game in Cobourg Ontario, Camera Operator at a Catholic Gala Auction, Second Camera Assistant for the Feature Length Film Mentamorphosis, as well as gathered various other Production Skills while inside and outside of College.
I now have 3 Go Pros with Several Attachments ranging from a Suction Cup mount, Clamps, Bar Mounts, Monopods, Head Mount, Chest Mount, Bendable Necks, Flat and Curved Sticky attachments Lavalier and Uni-Directional Microphones, as well as various others for Action Shots.
If you have any questions on Projects I would be willing to work on, Pricing, or anything else, message or call anytime.
Specialties
3D Animation
Advertising
Audio Post-Production
Cameraman
Commercial Production
Day In The Life Videos
Directing Expertise
Documentary Style Videography
Editing Expertise
Extreme Sports Videography
Filmmaking
Final Cut Pro Editing Expertise
Freelance Videographer
Graphic Design Services
Instructional Videos
Interviews
Logos
Marketing & Promotional Videos
Motion Pictures
Multiple Cameras
Music Video Production
Performance & Fine Arts Videography
Photography Services
Post Production
Promo Videos
Scriptwriting
Short Films
Small Business Videography
Special Event Videography
Sporting Event Videography
Video Production
Voice-over Recording
We Upload Your Video To Important Video Platforms Such As Youtub
Web Video Production & Streaming
Web, Cable & TV Commercials
Wedding Videography
Writing & Producing Expertise