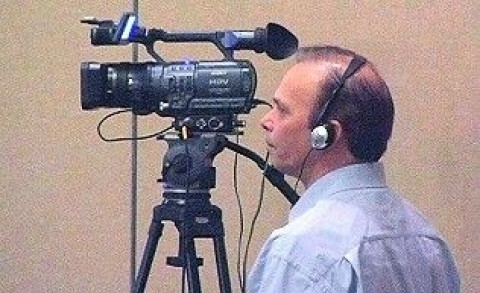 Hello. This is Tom Burtney, a local Las Vegas freelance videographer offering HD video support for sales, marketing, training, corporate events, internet, sports and public information. Please contact me for 1080p High Definition video acquisition and editing. Quality and great rates since 1993.
Specialties
Audition Tapes
Bands
Beauty & Fashion Videography
Broadcast Quality Video Equipment And Post Production Editing.
Business
Business Videos
Cameraman
Chromakey
Company And Product Testimonial Videos
Concept Video Artist
Convention Coverage
Corporate Event Coverage
Corporate Meetings
Corporate Training Videos
Day In The Life Videos
Demo Reels
Destination Affairs (On-Location)
DVD/Blu-Ray Production & Duplication
Editing Expertise
Family Histories
Freelance Videographer
Graphic Design Services
Green Screen Studio Production
HD Video Shooting, Editing & Production
Highlight Videos For Keynote Speakers
Home/Business Video Inventory for Insurance
Industrial Corporate Videos
Instructional Videos
Interviews
Legal Videography (Demonstrations, Depositions)
Live Concert Videography
Live Event
Marketing & Promotional Videos
Meetings
Multiple Cameras
Nature
On The Street Interviews
Performance & Fine Arts Videography
Personal History Biographies
Photography Services
Post Production
Product Demo Videos
Promo Videos
Scriptwriting
Seminar Videography
Small Business Videography
Special Event Videography
Sporting Event Videography
Trade Show Coverage
Video Production
Video To Dvd
Voice-over Recording
We Upload Your Video To Important Video Platforms Such As Youtub
Web Video Production & Streaming
Web, Cable & TV Commercials