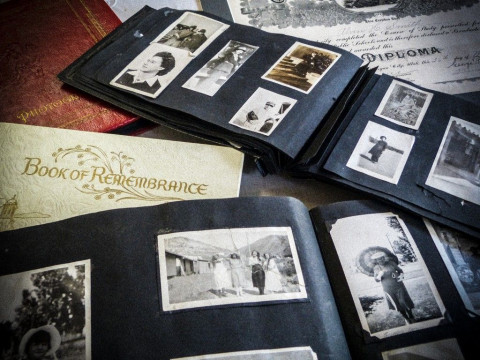 I specialize in Personal History and Family History Videos. I have an archive of over 10,000 retro type photographs and images. I can use these images to help tell your personal history. Many of these are specific to Utah and the Mormon faith.
I'm a Historian, Journalist and Vidographer. I majored in Communications while attending Utah State University and minored in Instructional Media. I have written two different sold out historical pictorials. I have also written over 20 historical articles published in a Northern Utah magazine.
I've also been blessed with a "Radio Voice" which I can utilize to help narrate your personal and family histories.
If you need something that is not my specialty in video production, that's not a problem since I have a rather nice network of video specialists. They have committed to help me when needed to aid you in telling your family and personal histories!
Specialties
Audio Interviews
Author
Day In The Life Videos
Digital Video Transfer (VHS, Hi8, etc)
Documentary Style Videography
Family Histories
Freelance Videographer
HD Video Shooting, Editing & Production
Historian
Memorial Video
Memories & Stories
Personal History Biographies
Personal History Questions
Personal History Research
Photo Restoration
Photography Services
Video Biographies
Video Production
Video To Dvd
Videographer
Voice-over Recording
We Upload Your Video To Important Video Platforms Such As Youtub
Writing & Producing Expertise