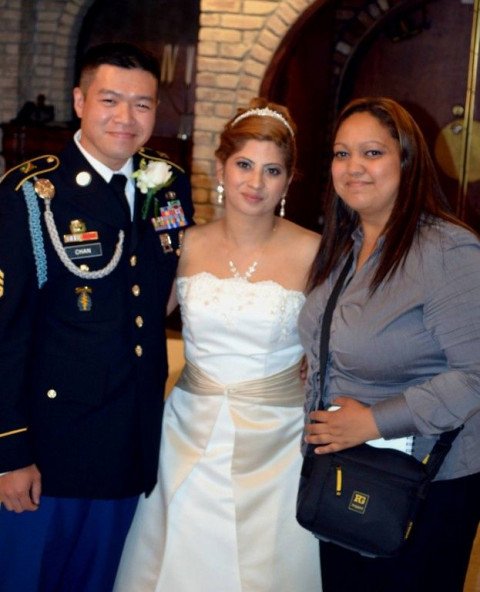 Hello Iam a freelance Videographer that offers High Quality Videography and Photography Services, for every type of event and occasion.
My priority is to tell your story the way you want to see it. I work hard to capture the joy and ambiance of your occasion along with your unique personality and emotions so you have the pictures and video to cherish forever.
Let me do this production for you and produce a timeless video so you and others can relive and enjoy the excitement forever.
Services include: Live Performances, Documentaries, Wedding, Quinceaneras, Real Estate, Sports, Birthdays, Photoshoots, Actor/Model Portfolios, Video Editing, Photo Collage Designs, Custom Slide Shows, Custom DvD Case Design, High Quality Printing.
My highest priority is to meet your needs. So if you have any questions you may have please do not hesitate to ask. If your interested in receiving additional information about my services please email or call us at the number below. I will be happy to answer all your questions.
Call or text me at
My website
http://sophiasayles.webs.com
Here is a link to my video work
http://www.youtube.com/user/Sophiasayles81
http://www.youtube.com/watch?v=Oz8Ce_Rord8
Specialties
Anniversaries
Audition Tapes
Bat & Bar Mitzvah Videos
Beauty & Fashion Videography
Broadcast Quality
Business Videos
Camera Crews
Cameraman
Commercial Production
Dance Recitals
Documentary Style Videography
DVD/Blu-Ray Production & Duplication
Engagement Sessions
Freelance Videographer
Graduation Videography
HD Video Shooting, Editing & Production
Live Concert Videography
Medical
Meetings
Memorial Video
Memories & Stories
Music Video Production
Nature
News Events
Parties
Performance & Fine Arts Videography
Personal History Biographies
Photo Restoration
Photo Video Montages
Photography Services
Post Production
Safety Training Videos
Small Business Videography
Special Event Videography
Sporting Event Videography
Travel Videos
Video Biographies
Video Production
Wedding Videography
Wedding Videos