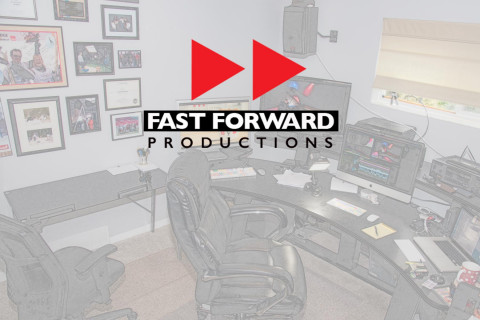 Creative gun for hire! I shoot people for my job and love it!
From a simple headshot to a broadcast video, I'm your man. Need B-roll, interviews, focus groups, a meeting or training session filmed how about aerials - yes, I can do that too.
I use a Nikon D750 DSLR with prime lenses for my lower cost photography and video work. I can pair a Ninja Blade recorder with the Nikon to provide high-quality Apple Pro Rez files. I also have a Sony FS-7 with 4k capabilities.
Other tools in my belt are - Sachtler tripod, Arri 5 light kit, portable jib, track, dolly, audio tools including Sennheiser wireless mics, and all the other gear to make a project look and sound terrific.
Give me a call and we can get your project on my calendar. I look forward to hearing from you.
Specialties
Aerial
Aerial Photography And Videography
Audio Post-Production
Audio Recording
Beauty & Fashion Videography
Broadcast Quality
Business Videos
Camera Crews
Cameraman
Campaign Creation And Execution
Color Grading
Commercial Production
Company And Product Testimonial Videos
Compositing
Convention Coverage
Corporate Event Coverage
Corporate Meetings
Corporate Training Videos
Day In The Life Videos
Destination Affairs (On-Location)
Digital Cinematography
Directing Expertise
Editing Expertise
Extreme Sports Videography
Filmmaking
Final Cut Pro Editing Expertise
Freelance Videographer
Green Screen Studio Production
HD Video Shooting, Editing & Production
Highlight Videos For Keynote Speakers
Industrial Corporate Videos
Instructional Videos
Instructional Videos
Interviews
Legal Videography (Demonstrations, Depositions)
Live Concert Videography
Marketing & Promotional Videos
Multiple Cameras
Music Video Production
Non-profit Video Production
Performance & Fine Arts Videography
Photo Video Montages
Photography Services
Post Production
Product Demo Videos
Promo Videos
Safety Training Videos
Small Business Videography
Video Production
Voice-over Recording
We Upload Your Video To Important Video Platforms Such As Youtub
Web Video Production & Streaming
Web, Cable & TV Commercials
Writing & Producing Expertise