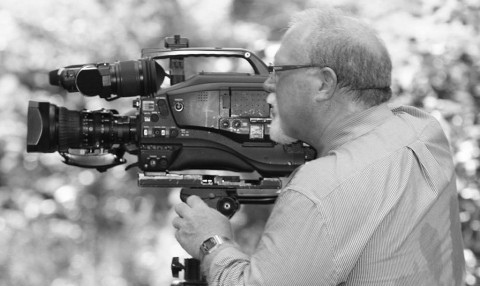 Videography services by professional video company Video Dye Productions can make your multimedia presentation, wedding video, event coverage, corporate training video a complete success! Our firm specializes in all aspects of video work including filming and editing. We can even transfer video and film to DVD, helping to preserve your existing memories.
Our work is unique and we consult with every client to be sure we meet all of their production needs. Thus: We will work with you to choose animations and photos to include a montage in your video. We also tour locations to be sure that we provide the proper equipment and lighting for the highest quality.
Our video production company is located in Lancaster, PA, but we provide videography services to the entire Central PA region. Contact us today and learn more about our videographer, multimedia production, wedding video, commercial and event work. We would love to help you with your project needs whether it is filming an event or simply just to transfer video to DVD.
Specialties
Anniversaries
Audition Tapes
Bat & Bar Mitzvah Videos
Beauty & Fashion Videography
Blu Ray
Broadcast Quality
Business Videos
Cameraman
Church Services & Events
Commercial Production
Company And Product Testimonial Videos
Convention Coverage
Corporate Event Coverage
Corporate Meetings
Corporate Training Videos
Dance Recitals
Demo Reels
Digital Video Transfer (VHS, Hi8, etc)
Documentary Style Videography
DVD/Blu-Ray Production & Duplication
Editing Expertise
Extreme Sports Videography
Family Histories
Final Cut Pro Editing Expertise
Freelance Videographer
Graduation Videography
HD Video Shooting, Editing & Production
Highlight Videos For Keynote Speakers
Home/Business Video Inventory for Insurance
Industrial Corporate Videos
Instructional Videos
Instructional Videos
Interviews
Legal Videography (Demonstrations, Depositions)
Live Concert Videography
Marketing & Promotional Videos
Memorial Video
Memories & Stories
Multiple Cameras
Music Video Production
Nature
News Events
Parties
Performance & Fine Arts Videography
Photo Video Montages
Photography Services
Post Production
Product Demo Videos
Promo Videos
Real Estate Home Video & Virtual Tours
Safety Training Videos
Seminar Videography
Small Business Videography
Special Event Videography
Sporting Event Videography
Trade Show Coverage
Video Production
Video To Dvd
We Upload Your Video To Important Video Platforms Such As Youtub
Wedding Videography
Wedding Videos