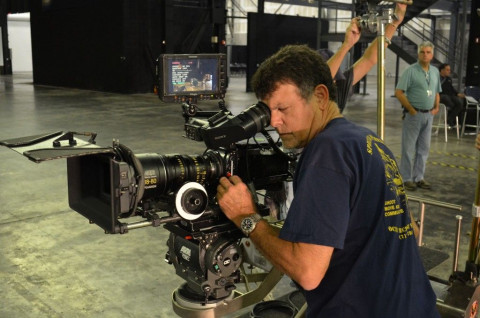 Digital Cinema HD offers professional broadcast video production for commercials, corporate image, documentary, or television broadcasting. We utilize only top shelf camera systems including Sony's new PMW F-55 system, capable of recording in ultra HD (4K) or 1080p HD. Our crews are experienced and professional. We offer complete production insurance on our shoots and can provide a detailed quote designed to fit your budget.
While we live in Tampa Bay, we take our expertise global. Our clients include CBS 60 Minutes, Discovery Channel, National Geographic, NOVA, PBS, NBC Dateline, Golf Channel, and many more.
We are on the approved vendor list for GSA clients and have extensive experience in working with all branches of the military.
Specialties
Aerial
Boating
Broadcast Quality
Broadcast Quality Video Equipment And Post Production Editing.
Business Videos
Camera Crews
Cameraman
Commercial Production
Corporate Event Coverage
Corporate Training Videos
Digital Cinematography
Directing Expertise
Documentary Style Videography
Extreme Sports Videography
Final Cut Pro Editing Expertise
Green Screen Studio Production
HD Video Shooting, Editing & Production
Industrial Corporate Videos
Instructional Videos
Instructional Videos
Interviews
Legal Videography (Demonstrations, Depositions)
Live Concert Videography
Marine
Marketing & Promotional Videos
Motion Pictures
Multiple Cameras
Music Video Production
Nature
Performance & Fine Arts Videography
Photography Services
Post Production
Promo Videos
Sporting Event Videography
Steadicam Equipment
Underwater
Video Production
Web, Cable & TV Commercials