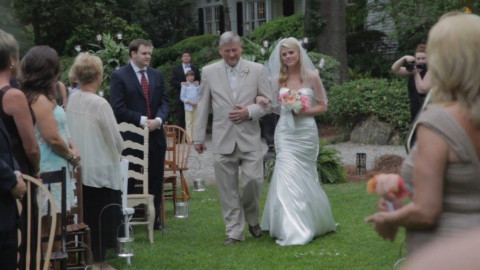 I love doing all types of videos including promotional videos and music videos!
For wedding videos...
It's more than just another event. It's one of the biggest days of your life. And you can trust me to capture every beautiful detail. I like to incorporate interviews- shot before the wedding- into the footage of your wedding day. This allows me to tell the story of your love, from when you first met to when you finally say "I do". This, along with top notch cinematography and editing make me the best choice for wedding videography in the Southeast!
Specialties
Audio Post-Production
Blu Ray
Broadcast Quality
Business Videos
Cameraman
Color Grading
Commercial Production
Company And Product Testimonial Videos
Corporate Event Coverage
Corporate Meetings
Corporate Training Videos
Digital Cinematography
Directing Expertise
Documentary Style Videography
Editing Expertise
Filmmaking
Freelance Videographer
HD Video Shooting, Editing & Production
Instructional Videos
Interviews
Live Concert Videography
Marketing & Promotional Videos
Multiple Cameras
Music Video Production
Performance & Fine Arts Videography
Post Production
Promo Videos
Real Estate Home Video & Virtual Tours
Safety Training Videos
Short Films
Small Business Videography
Special Event Videography
Video Production
Voice-over Recording
We Upload Your Video To Important Video Platforms Such As Youtub
Web Video Production & Streaming
Web, Cable & TV Commercials
Wedding Videography
Wedding Videos
Writing & Producing Expertise