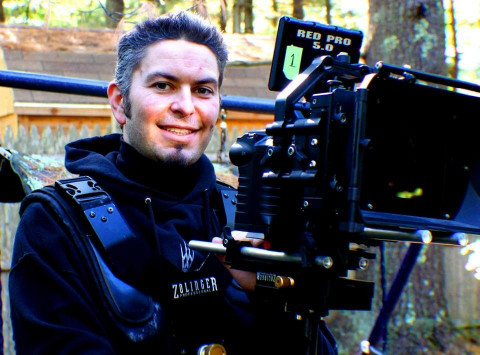 With Media4K, Sean owns 2 RED Epic Dragon Cameras with Zeiss Cinema Glass producing superior results. Owning the equipment he can price jobs less than every cinematographer who has to rent the cameras and cinema lenses. When filming Sean has a huge impact on any project understanding the art of cinematography, as well as being an athlete capable of executing the most difficult shots. Please contact Sean with any questions on enhancing the level of your next project and future-proofing your media, .
-
In production he is a producer, cinematographer, camera operator, and lighting specialist. With raw creative energy and dynamic technical information he is always stimulating the thought process from every angle through the production. Sean has a passion to constantly learn and is increasingly more valuable everyday due to his complete skill set (filming on RED & Ronin on Rollerblades), vast network, and relentless pursuit of perfection.
-
On the post production side he is a force with editing and coloring on Adobe/Final Cut and handling RED Workflow. Sean has over 20 years of experience in recording, mixing and mastering. His strengths include audio engineering, original music, sound design and Logic Pro. Sean excels with his knowledge of piano and music theory and possesses unique skills as an expert turntablist. Sean continues his love of music composing signature sound with a modern vibe for films and media.
Specialties
Audio Post-Production
Business Videos
Cameraman
Color Grading
Concept Video Artist
Corporate Event Coverage
Corporate Training Videos
Digital Cinematography
Directing Expertise
Documentary Style Videography
Editing Expertise
Extreme Sports Videography
Freelance Videographer
HD Video Shooting, Editing & Production
Industrial Corporate Videos
Instructional Videos
Marketing & Promotional Videos
Mastering
Motion Pictures
Music Video Production
Performance & Fine Arts Videography
Photography Services
Post Production
Product Demo Videos
Promo Videos
RED Camera
Scriptwriting
Small Business Videography
Special Event Videography
Sporting Event Videography
Steadicam Equipment
Video Production
Web Video Production & Streaming
Web, Cable & TV Commercials
Writing & Producing Expertise