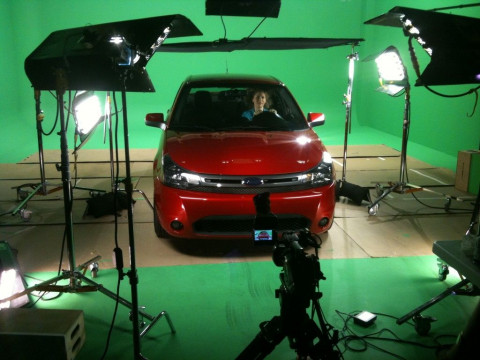 Our video production company offers complete video and audio production/broadcast media services with more then 25 years of experience in film and video. We provide professional ENG/EFP HD/4K camera crews and post production in Las Vegas. Contact us for your next video production.
Services: Commercials, Corporate Events, Infomercials, Trade-shows, Seminars, Documentaries, Sporting Events, Music Videos, Live Steaming Events, Red Carpet Events, Movie Premieres, Music Award Shows, Concerts, Television Shows and Special Entertainment.
These are some of our clients: CBS, Food Network, E Channel, IMEX America, CES, Fox Network, HSN, TV Guide, HP Invent, ABC, MTV, Showtime, BarkAID, Nissan, PennWell, Paramount Studios, Home Depot, Ford, The History Channel, TWIT TV, NAB, BET, TLC,
Dick Clark Production, 20th Century Fox Studio and NBC.
View our website at spotlightfilmproductions.com
Specialties
3D Animation
Advertising
Aerial
After Effects
Audio Post-Production
Audio Recording
Automotive Infomercials
Beauty & Fashion Videography
Broadcast Quality
Broadcast Quality Video Equipment And Post Production Editing.
Business
Business Videos
Camera Crews
Camera Operator
Cameraman
Chromakey
Church Services & Events
Color Correction
Color Grading
Commercial Production
Commercials
Company And Product Testimonial Videos
Compositing
Concept Video Artist
Convention Coverage
Corporate Event Coverage
Corporate Meetings
Corporate Training Videos
Demo Reels
Destination Affairs (On-Location)
Digital Cinematography
Directing Expertise
Documentary Style Videography
Dolly
DSLR
Editing Expertise
Extreme Sports Videography
Filmmaking
Final Cut Pro Editing Expertise
Freelance Videographer
Grand Openings
Graphic Design Services
Green Screen Studio Production
HD Video Shooting, Editing & Production
Highlight Videos For Keynote Speakers
Independent Film Production
Industrial Corporate Videos
Instructional Videos
Instructional Videos
Interviews
Learning Presentations
Legal Videography (Demonstrations, Depositions)
Lighting
Live Concert Videography
Logos
Marketing & Promotional Videos
Medical
Medical Training Films
Meetings
Mobile Video
Motion Graphics Services
Motion Pictures
Multiple Cameras
Music Video Production
Nature
News Events
On The Street Interviews
Performance & Fine Arts Videography
Personal History Biographies
Photography Services
Post Production
Product Demo Videos
Professional Service
Promo Videos
Real Estate Home Video & Virtual Tours
Safety Training Videos
Scriptwriting
Seminar Videography
Short Films
Small Business Videography
Special Event Videography
Sporting Event Videography
Steadicam Equipment
Trade Show Coverage
Travel Videos
Video Biographies
Video Biography
Video Marketing
Video Production
Visual Effects
Voice-over Recording
We Upload Your Video To Important Video Platforms Such As Youtub
Web Video Production & Streaming
Web, Cable & TV Commercials
Website Design Services
Writing & Producing Expertise
Youtube Videos