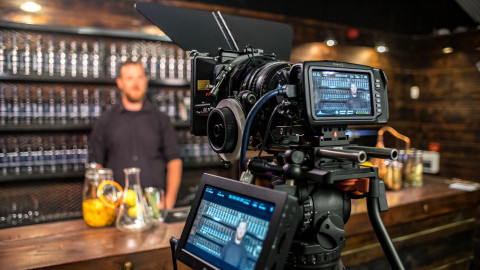 CDI Filmworks is a full service film & video production company, located in the Greater Philadelphia Area, specializing in corporate, commercial, and narrative film projects.
If you want to have a human connection with the consumer and you want them to share your message, you need to create something more relatable and authentic.
But how? For brands new or old to the video space, standing out can feel impossible--like everything thrilling has been done and every story angle unearthed. But by looking within your brand and considering your unique audience, we can help you tell a story that people will talk about for years to come.
Recently, our HoverGlide Kickstarter campaign videos have been viewed OVER 65 MILLION times and shared across numerous publications. The HoverGlide is the world's first floating backpack. By authentically showing the pack in action, along with explainer animations and scientific results, our videos were an integral part of the campaign's success.
Specialties
Business Videos
Corporate Training Videos
Digital Cinematography
Documentary Style Videography
Editing Expertise
HD Video Shooting, Editing & Production
Industrial Corporate Videos
Instructional Videos
Interviews
Marketing & Promotional Videos
Motion Pictures
Post Production
Product Demo Videos
Promo Videos
Small Business Videography
Video Production