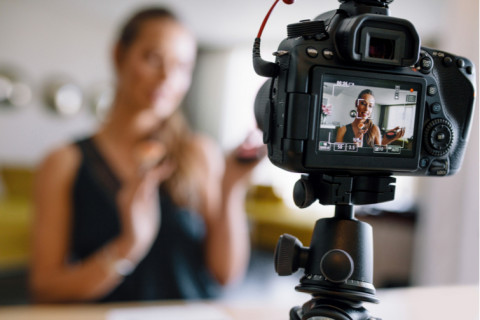 Our talented videographers and highly qualified staff specialize in producing professional corporate video media for: Advertising/Marketing, Websites, Conventions/Seminars, Documentaries, Educational, Independent Films, Inspirational projects, Industrial, Instructional, Special Events, Memorials, Non-Profit, Safety/Training, Trade Shows, Website/YouTube, and Green Screen Productions. We also offer teleprompter, voiceover and casting services.
We have the capability to manage the entire video production process from video concept development to the finished product. With our years of experience, attention to detail, and professional approach, we are able to produce superior quality video presentations while maintaining production time lines and project budgets. Over the years, Damon Britain Video Productions have produced a multitude of video projects for Southern California and national based organizations, both large and small.
Specialties
Business Videos
Church Services & Events
Concept Video Artist
Corporate Event Coverage
Directing Expertise
Documentary Style Videography
Editing Expertise
Freelance Videographer
Green Screen & Teleprompter Services. We Do Not Film Weddings at
Green Screen and Teleprompter Serv. We Do Not Videotape Weddings
Green Screen, Voiceover and Teleprompter Services. We Do Not Vid
HD Video Shooting, Editing & Production
Industrial Corporate Videos
Instructional Videos
Interviews
Product Demo Videos
Small Business Videography
Trade Show Coverage
Video Production
Voice-over Recording
We Do Not Videotape Weddings at This Time.
Web, Cable & TV Commercials