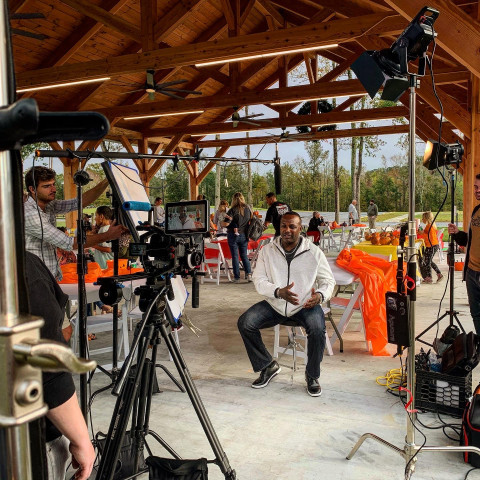 At Black Gate Pictures Productions we treat every video production engagement like a chef prepares for their top meals. All the ingredients needed are prepped and ready to cook beforehand. We understand that a successful operation starts with proper planning. This means creating compelling scripts, hiring the right crew, securing the best equipment and blocking before actual video production commences.
If you want a professional video production service that knows how to produce quality content, then contact us at Black Gate Pictures Productions.
Contact us via our website for inquiring.
Specialties
Audio Post-Production
Blu Ray
Branding Videos
Business Videos
Cameraman
Color Grading
Concept Video Artist
Corporate Event Coverage
Corporate Training Videos
Destination Affairs (On-Location)
Digital Cinematography
Digital Video Transfer (VHS, Hi8, etc)
Directing Expertise
Documentary Style Videography
Drone Footage
Drone Photography
DVD/Blu-Ray Production & Duplication
Editing Expertise
Freelance Videographer
Graphic Design Services
HD Video Shooting, Editing & Production
Industrial Corporate Videos
Instructional Videos
Interviews
Legal Videography (Demonstrations, Depositions)
Logos
Marketing & Promotional Videos
Motion Pictures
Music Video Production
Performance & Fine Arts Videography
Personal History Biographies
Photography Services
Post Production
Product Demo Videos
Promo Videos
Real Estate
Scriptwriting
Small Business Videography
Social Media Content
Special Event Videography
Steadicam Equipment
Video Production
Voice-over Recording
We Upload Your Video To Important Video Platforms Such As Youtub
Web Video Production & Streaming
Web, Cable & TV Commercials
Wedding Videography
Writing & Producing Expertise