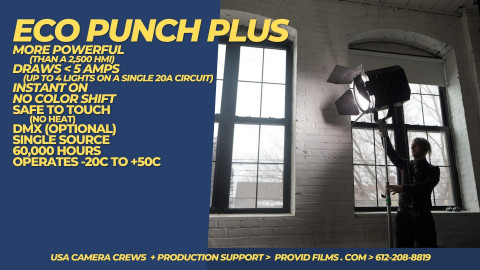 We are Provid Films, a video production firm with a base in Minneapolis with a focus on producing corporate and business videos. With more than ten years of experience in the field, we are passionate about developing visually appealing content that connects companies and organizations with their target consumers.
Every project is unique, and at Provid Films we work closely with our clients to comprehend their particular demands and objectives. We possess the knowledge and technical proficiency to realize the visions of our clients, whether it be for a corporate event, a product launch, or an internal training film.
Every project is handled with outstanding customer care and attention to detail by our team of skilled videographers, editors, and producers.
We put in a lot of effort to make sure that our clients are happy with the finished product, from the original concept creation and scriptwriting through the final edit and post-production.
Together with our technological expertise, we also have a thorough awareness of the Minneapolis business community and the particular difficulties that companies in this area confront. We take great satisfaction in being able to produce video content that is not only visually attractive but also successful in reaching the objectives of our clients.
See our Freelance Videographer in Minneapolis MN Rates at:
https://www.providfilms.com/minneapolis-freelance-videographer-prices-in-2023/
Regardless of how big or little your business is, we are dedicated to giving you the best possible quality and service. Let's collaborate to make your ideas a reality and produce something absolutely unique.
Specialties
Business Videos
Cameraman
Color Grading
Corporate Event Coverage
Corporate Training Videos
Directing Expertise
Documentary Style Videography
Freelance Videographer
Freelance Videographer in Minneapolis Mn
HD Video Shooting, Editing & Production
Industrial Corporate Videos
Instructional Videos
Interviews
Marketing & Promotional Videos
News Events
Post Production
Product Demo Videos
Promo Videos
Scriptwriting
Small Business Videography
Steadicam Equipment
Trade Show Coverage
Video Production
Video Production Company in Minneapolis Mn
Voice-over Recording
Web Video Production & Streaming
Web, Cable & TV Commercials
Writing & Producing Expertise