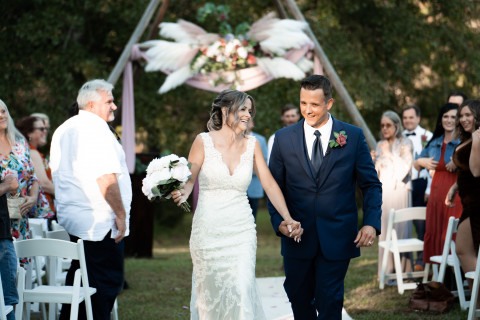 Welcome to Jacob Malone Photography, your premier wedding photography and videography team serving Navarre, Pensacola, and Destin. We specialize in capturing the beauty and emotion of your wedding day, and turning those moments into cherished memories that you'll treasure for a lifetime.
Our team is made up of experienced photographers and videographers who are passionate about their craft. We believe that every couple has their own unique story to tell, and we work hard to capture that story through our photography and videography. Whether you're planning an intimate beach wedding in Navarre or a grand celebration in Destin, we'll be there to capture every moment.
At Jacob Malone Photography, we understand that your wedding day is one of the most important days of your life. That's why we work closely with you to understand your vision for your day, and we'll be there every step of the way to make sure everything runs smoothly. We know that planning a wedding can be stressful, so we're here to make sure your photography and videography experience is fun and stress-free.
Our photography style is timeless and classic, with a touch of modern flair. We believe that your wedding photos should be beautiful and authentic, and we'll work hard to capture all of the special moments of your day. Our videography is cinematic and emotional, telling the story of your wedding day in a way that will make you feel like you're reliving it all over again.
In addition to our wedding photography and videography services, we also offer engagement photo shoots and proposal photography. Whether you want to capture the excitement of your engagement on the beach in Navarre or in a beautiful park in Pensacola, we'll work with you to create the perfect shoot.
Thank you for considering Jacob Malone Photography for your wedding photography and videography needs. We can't wait to be a part of your special day and capture your love story. Contact us today to learn more about our services and to schedule your consultation.
Specialties
Digital Cinematography
Documentary Style Videography
Freelance Videographer
HD Video Shooting, Editing & Production
Legal Videography (Demonstrations, Depositions)
Photography Services
Small Business Videography
Special Event Videography
Video Production
Wedding Videography