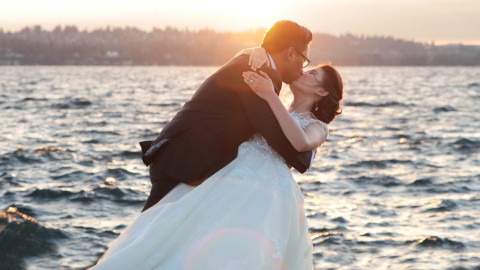 Pixel Dust Weddings is an award-winning wedding videography company based in Seattle Washington, serving Bellevue, Woodinville, Bainbridge, Snohomish, and all of Washington state. Pixel Dust has been voted Seattle's Best Wedding Videographer by the Washington wedding vendor community 6 times since being founded in 2012 and is one of the longest standing wedding videography companies in the state.
Pixel Dust Weddings proudly serves all couples and has extensive experience filming weddings of all traditions including Indian and South East Asian.
As described by lead videographer and owner Dylan Mander. "The Pixel Dust film making style is emotional, unobtrusive, and authentic, but most importantly we keep things FUN. Many couples describe the wedding day as a "blur". Months of planning that go by in a flash. Our goal is capture everything, even the moments you would have otherwise missed. Those small looks, tearful reunions, and goofy laughs. We then craft a timeless retelling so that 10, 20, 50 years down the road you can relive every last detail."
Customizable videography packages include Dylan Mander and a second videographer at the wedding, a variety of films including your full ceremony, toasts, a social media film, and a feature film. The first film is delivered within 1 month of your wedding.