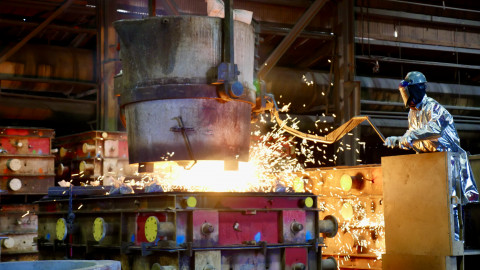 Video and photography productions for Phoenix and Video and photography productions for greater Flagstaff areas. Twin Peaks Digital showcases over 30 years of filmmaking and photography expertise.
Cinematographer/photographer and production lead, Matt Nelson, provides over 25 years of multi award winning Hollywood Movie, TV, Commercial, Music Video, Documentary, Event, Corporate Video, Film, and Photography experience.
We will effectively and professionally craft your project from conception to completion, or provide only the services, or raw footage that you require. We deliver the first time, on time, and on budget. Our experience makes the difference.
Video production and photography services are provided for greater Phoenix, Scottsdale, Tuscon, Flagstaff, Sedona, Grand Canyon, and Worldwide.
Specialties
- 4K Is Available
3D Animation
3D Video & Editing
4K
Action Scenes
Advertising
After Effects
Audio Post-Production
Beauty & Fashion Videography
Blu Ray
Branding
Broadcast Quality
Broadcast Quality Video Equipment And Post Production Editing.
Business
Business Videos
Camera Crews
Cameraman
Chromakey
Closed Captioning
Color Grading
Commercial Production
Company And Product Testimonial Videos
Compositing
Convention Coverage
Corporate Event Coverage
Corporate Meetings
Corporate Training Videos
Destination Affairs (On-Location)
Digital Cinematography
Documentary Style Videography
Editing Expertise
Extreme Sports Videography
Filmmaking
Final Cut Pro Editing Expertise
Freelance Videographer
Graphic Design Services
Green Screen Studio Production
HD Video Shooting, Editing & Production
Highlight Videos For Keynote Speakers
Independent Film Production
Industrial Corporate Videos
Instructional Videos
Interviews
Learning Presentations
Legal Videography (Demonstrations, Depositions)
Live Concert Videography
Marketing & Promotional Videos
Mobile Video
Motion Graphics Services
Multiple Cameras
Music Video Production
Nature
News Events
Non-profit Video Production
Performance & Fine Arts Videography
Photography Services
Post Production
Product Demo Videos
Promo Videos
Real Estate Home Video & Virtual Tours
Safety Training Videos
Scriptwriting
Seminar Videography
Short Films
Small Business Videography
Special Event Videography
Sporting Event Videography
Steadicam Equipment
Trade Show Coverage
Travel Videos
Video Production
Voice-over Recording
Web Video Production & Streaming
Web, Cable & TV Commercials
Writing & Producing Expertise