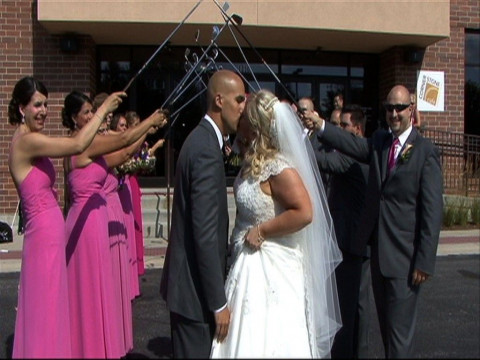 HD videos, commercials, promos, interviews, speeches, corporate training, corporate presentation, testimonials, seminars, meetings, special events, wedding videographer - documentary style, dance recitals, show choirs, school performances, musicals, plays, birthdays, anniversaries, WEDDINGS, editing experience (Final Cut Pro 7 & Avid Media Composer), freelance videographer, , personal history videos, photo tributes, voice over narrations, cameraman, funerals. HD equipment. Wireless microphone systems, Internet broadcasts. Drone videos. DVD & BluRay duplication. Call for an estimate. We customize for your budget and requirements!
YouTube Links:
https://youtu.be/3O2A1LuF1kw
https://youtu.be/tZFV77bhAak
https://youtu.be/M9bgXZFTm84
https://youtu.be/Q2wR3Vnaxas
https://youtu.be/BEVnAIFRSOA
https://youtu.be/UFaCpVko43o
Specialties
Aerial
Anniversaries
Audition Tapes
Bands
Bat & Bar Mitzvah Videos
Blu Ray
BluRay
Broadcast Quality Video Equipment And Post Production Editing.
Business
Business Videos
Camera Crews
Cameraman
Chromakey
Church Services & Events
College Recruiting Videos
Commercial Production
Commercials
Company And Product Testimonial Videos
Convention Coverage
Corporate Event Coverage
Corporate Meetings
Corporate Training Videos
Dance Recitals
Day In The Life Videos
Demo Reels
Destination Affairs (On-Location)
Directing Expertise
Documentary Style Videography
Dolly
DVD/Blu-Ray Production & Duplication
Editing Expertise
Engagement Sessions
Family Histories
Final Cut Pro Editing Expertise
Freelance Videographer
Graduation Videography
Green Screen Studio Production
HD
HD Video Shooting, Editing & Production
Highlight Videos For Keynote Speakers
Home/Business Video Inventory for Insurance
Industrial Corporate Videos
Instructional Videos
Instructional Videos
Internet Broadcasts
Interviews
Learning Presentations
Legal Videography (Demonstrations, Depositions)
Live Concert Videography
Live Switch
Make Dreams Videos Of Home
Marketing & Promotional Videos
Mastering
Medical
Meetings
Memorial Video
Memories & Stories
Military Homecoming
Mobile Video
Multiple Cameras
News Events
Non-profit Video Production
Non-profit Videos
On The Street Interviews
Parties
Performance & Fine Arts Videography
Personal History Biographies
Photo Video Montages
Post Production
Presentations
Product Demo Videos
Promo Videos
Real Estate Home Video & Virtual Tours
Safety Training Videos
School Plays
School Shows
Seminar Videography
Small Business Videography
Special Event Videography
Sporting Event Videography
Steadicam Equipment
Trade Show Coverage
Travel Videos
Video Biographies
Video Biography
Video Production
Voice-over Recording
We Upload Your Video To Important Video Platforms Such As Youtub
Web Video Production & Streaming
Web, Cable & TV Commercials
Wedding Videography
Wedding Videos
Writing & Producing Expertise
Youtube Videos