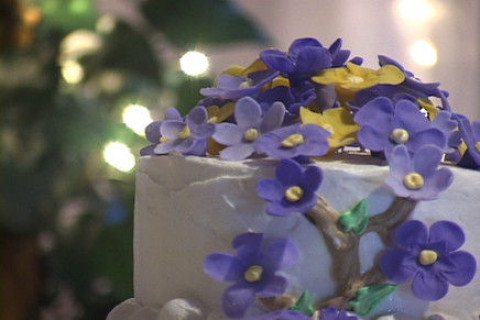 Call to inquire for a low flat rate for your wedding day and request a link to an online video sample!!
Special events require special considerations, especially when you want to record your important moments into video memories that can be enjoyed by generations to come.
Having worked for 8 years as a documentary and video professional, I can ensure your wedding or other special event is recorded with broadcast quality images and exceptional sound quality. All DVD's include a fully interactive menu and chapters.
Specialties
Church Services & Events
Digital Cinematography
Digital Video Transfer (VHS, Hi8, etc)
Directing Expertise
Documentary Style Videography
DVD/Blu-Ray Production & Duplication
Editing Expertise
Freelance Videographer
Motion Pictures
Nature
Performance & Fine Arts Videography
Personal History Biographies
Photography Services
Scriptwriting
Special Event Videography
Web Video Production & Streaming
Web, Cable & TV Commercials
Wedding Videography
Writing & Producing Expertise