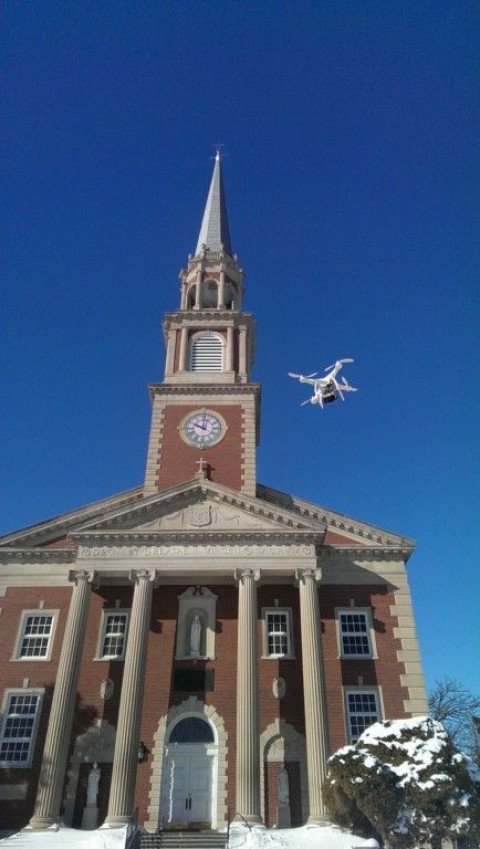 Visit www.darrellboeck.com
25 years experience capturing images from around the globe.
EXPERIENCES INCLUDE:
- Director/Cinematographer and Editor of international television show.
- Setup, lit and conducted thousands of interviews & testimonials, both formal and informal.
- Cameraman for national concerts.
- Captured aerial shots from microlight aircraft, helicopters, biplanes and even while upside-down in stunt planes.
- FAA certified drone pilot.
- Filmed in extreme weather conditions at negative 5 degrees in Wisconsin atop skyscrapers, stadium roof & smokestacks, to dusty conditions and 115 degree temperatures in Africa.
- Filmed from physically challenging platforms such as arena catwalks, construction lifts, repelling from cliffs, and rough seas in the Mediterranean Ocean.
- Extensive experience with a variety of cameras including studio configurations, modern 4K cams, large-chip cinema cameras, action-cams and everything in-between.
- Experienced in working solo, as well as a team member with directors, producers, camera crews, etc.
- Setup and ran audio from lav to shotgun microphones.
- Setup and ran on-camera teleprompter.
Specialties
Aerial
Audition Tapes
Broadcast
Broadcast Quality
Broadcast Quality Video Equipment And Post Production Editing.
Business
Business Videos
Camera Operator
Cameraman
Campaign Creation And Execution
Chromakey
Church Services & Events
Color Correction
Color Grading
Commercial Production
Commercials
Company And Product Testimonial Videos
Consulting
Corporate Event Coverage
Corporate Training Videos
Day In The Life Videos
Demo Reels
Destination Affairs (On-Location)
Digital Cinematography
Directing Expertise
Documentary Style Videography
DSLR
Editing Expertise
Extreme Sports Videography
Filming From Drone
Filmmaking
Freelance Videographer
HD Video Shooting, Editing & Production
Highlight Videos For Keynote Speakers
Independent Film Production
Industrial Corporate Videos
Instructional Videos
Instructional Videos
Interviews
Lighting
Live Concert Videography
Marketing & Promotional Videos
Medical
Medical Training Films
Mobile Video
Motion Pictures
Mp4
Multiple Cameras
Music Video Production
Nature
Non-Profit Fundraising Videos
Non-profit Video Production
Non-profit Videos
On The Street Interviews
Performance & Fine Arts Videography
Post Production
Product Demo Videos
Promo Videos
Real Estate Home Video & Virtual Tours
Safety Training Videos
Small Business Videography
Steadicam Equipment
Travel Videos
Video Production
Web, Cable & TV Commercials
Writing & Producing Expertise