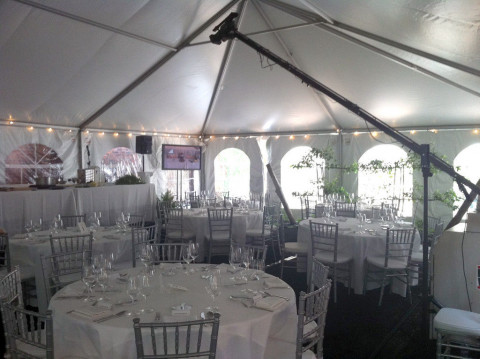 We help businesses convert more prospects to clients and clients to raving fans through creative video and online marketing strategies. Digital Bard Video. Web. Marketing. has roots in award-winning, creative video production infused with modern marketing know-how and a charming touch of geeky exuberance.
Like scrubbing bubbles, we work hard so you don't have to. We keep up with the trends and success strategies that cost effectively promote businesses and attract new clients, then apply those techniques to your projects.
Depending on your needs, our services could include TV commercial production, Website video production, DVD informational product creation, Live event coverage, Promotional video production, WordPress website development, Social media campaigns, DIY and Expert Assist packages and Guerrilla Marketing Coaching.
Our best clients understand and appreciate that a creative and fun working relationship with us means less stress and more pay-off for them. Our most successful campaigns evolve from open collaboration with clients, not top-down dictation from either side. You know your business, we know how to showcase it.
If this sounds like the results you want and an environment you'll enjoy, then please call us. Challenge us with your problem and discover how easily we define a process to solve it.
Specialties
3D Animation
Corporate Training Videos
Editing Expertise
HD Video Shooting, Editing & Production
Performance & Fine Arts Videography
Special Event Videography
Voice-over Recording
Web Video Production & Streaming
Web, Cable & TV Commercials