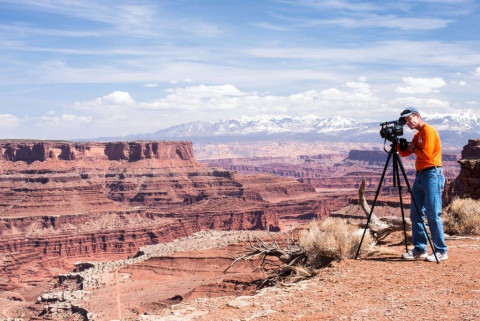 We are a full-service video studio concentrating on educational and training videos, closed captioning, corporate videos for the web and YouTube. We use Final Cut Pro for expert video editing and Motion for graphics. Using only HD camcorders and Nikon pro DSLRs we capture pristine video and audio to convey your message.
Green screen technology used when required. As SEO experts (Search Engine Optimization) we can assist getting your new video found on the Internet too!
Aerial videography using UAV (drones) in HD coming early 2015.
Specialties
8mm Film
Aerial
Audio Post-Production
Audio Recording
Blu Ray
Broadcast Quality
Business
Business Videos
Camera Crews
Cameraman
Chromakey
Closed Captioning
Commercial Production
Compositing
Convention Coverage
Corporate Event Coverage
Corporate Meetings
Corporate Training Videos
Dance Recitals
Day In The Life Videos
Demo Reels
Destination Affairs (On-Location)
Digital Cinematography
Digital Video Transfer (VHS, Hi8, etc)
Documentary Style Videography
Editing Expertise
Extreme Sports Videography
Family Histories
Final Cut Pro Editing Expertise
Freelance Videographer
Graphic Design Services
Green Screen Studio Production
HD Video Shooting, Editing & Production
Highlight Videos For Keynote Speakers
Independent Film Production
Industrial Corporate Videos
Instructional Videos
Instructional Videos
Interviews
Learning Presentations
Legal Videography (Demonstrations, Depositions)
Logos
Marketing & Promotional Videos
Medical
Medical Training Films
Meetings
Memorial Video
Mobile Video
Motion Graphics Services
Nature
News Events
Non-profit Video Production
Non-profit Videos
On The Street Interviews
Personal History Biographies
Photo Restoration
Photography Services
Post Production
Presentations
Product Demo Videos
Promo Videos
Real Estate Home Video & Virtual Tours
Safety Training Videos
Seminar Videography
Short Films
Small Business Videography
Special Event Videography
Trade Show Coverage
Travel Videos
Video Biographies
Video Biography
Video Production
Video To Dvd
Voice-over Recording
We Upload Your Video To Important Video Platforms Such As Youtub
Web Video Production & Streaming
Web, Cable & TV Commercials
Website Design Services
Wedding Videography