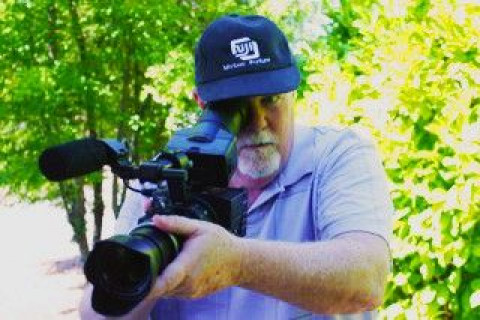 i started media 14, 24 years ago while I was working in television and features in LA. I spent 15 years on sets of A projects. I have been trained by the best in the world. My state-of-the-art studio in Ashland is new with the latest HD components. We do everything in-house. We are also the largest duplicator in So. Oregon.
Specialties
Audio Post-Production
Blu Ray
Color Grading
Compositing
Destination Affairs (On-Location)
Directing Expertise
Documentary Style Videography
DVD/Blu-Ray Production & Duplication
Editing Expertise
Freelance Videographer
Graphic Design Services
HD Video Shooting, Editing & Production
Industrial Corporate Videos
Legal Videography (Demonstrations, Depositions)
Mastering
Performance & Fine Arts Videography
Personal History Biographies
Photography Services
Scriptwriting
Special Event Videography
Sporting Event Videography
Steadicam Equipment
Trade Show Coverage
Voice-over Recording
We Are The Premiere Color Correction Studio In The Rogue Valley.
Web Video Production & Streaming
Web, Cable & TV Commercials
Wedding Videography
Writing & Producing Expertise